Collaborations with national and international institutions
Organizing the professional program and preparing the scientific documentation of the 26th Annual Conference of the Association of Urban Studies, Johns Hopkins University, Baltimore, USA, on "Privatization and Habitat", May 31 – June 6, 1996, Bucharest
Seminar on the use of remote sensing in urban and spatial planning, EU Phare program, DG 1A in collaboration with the Institute for Research in Computer Science
Franco-Roman workshop on urban planning, in collaboration with a group of urban planners experts from France , administrative and financial participation of cultural and scientific services of the French Embassy and the Institute of Architecture "Ion Mincu" Bucharest.
Cooperation Agreement UTCB – Institut National des Sciences Appliquees, Lyon, France 1998-2001
Cooperation Agreement UTCB –- Ecole Nationale des Travaux Publiques de l'Etat (ENTPE) Paris, France 1998-2001
Permanent cooperation agreement UTCB – Urban Documentation Center of the French Ministry of Housing, Urbanism and Transports from France to exchange publications and documentation
Urban applications of high resolution satellite images Conference, April 16, 2002, together with ESRI Romania, supported by the Director of SPACE IMAGING company for Central Europe and Asia.
Poster presentation at the National Conference of Scientific Research in Higher Education, Pitesti, May 2002
RURBAN – "Optimizing resource allocation for RURal and urBAN infrastructure works via spatial database technology", paper presented at the 8th EC-GI & GIS Workshop, Dublin 3-5 July 2002 Florian Petrescu, Oana Luca, Florian Gaman
Poster presentation at the 22nd Annual International ESRI Users Conference , San Diego, California, 2002
We expanded the basis of documentation of the specialization through direct contacts with the UN Information Centre in Bucharest, EU Documentation Centre and the Romanian Fund for Social Development.
We conducted an activity for inclusion in educational, scientific and technical activities of the Urban Engineering specialization of individuals and institutions from this field of expertise which, besides associated teachers, we mention:

Frank Valuet, Legal Expert in urban issues, legal and financial assistance office, France
Jan van Weessep, teacher, technical expert, University of Utrecht, The Netherlands
Nikos Alevras, PhD engineer University of Civil Engineering Bucharest, UNESCO expert, Greece
TNO Building and Construction Research, Netherlands, the Roman-Dutch Cooperation Committee for buildings and constructions
Spot Image (Remote Sensing), France
Scot Conseil (Geographic Information Systems), France
Open Society Foundation, Bucharest, Romania
British Know-How Fund, British Council representative in Bucharest
U.S. Agency for International Development (USAID)
Collaborations with romanian national institutions:
Ministry of Public Administration
Specialized committees of the Chamber of Deputies and Senate
National Commission for Informatics
National Commission for Cadastre, Geodesy, Remote Sensing
Urban Planners Professional Association of Romania
Union of Architects of Romania
National Association of Banks
Romanian Association of Construction Entrepreneurs, ARACO
Romanian Association of Real Estate Agencies in Romania
Ministry of Public Works and Territorial Planning
Urban Design Center of Bucharest City Hall
National Bank of Romania
World Bank resident mission in Romania
Institute for Research in Computer Science
National Institute for Research and Development Urbanproiect Bucharest
Association of Romania's city Mayors
Geostrategies, Sibiu
Geosystems, Bucharest
Institute for Soil Science and Agrochemistry Bucharest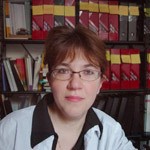 SORINA RACOVICEANU
Institute for Housing Studies Romania Director
The professionalism and reliability of specialists that graduate IUDR and DUR within UTCB encourages us to seek opportunities to work together in the vast field of urban and regional development.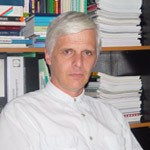 NICOLAE ŢARĂLUNGĂ
Institute for Housing Studies Romania Director
The IUDR team within UTCB is a major player in the research and consultancy projects market and a reliable partner.